News & Weather
---
Watch the weather too as trails could be weather affected: Ride safe & have fun

---
April 2018
Bee Aware, there are some bee hives out at Superbowl ... Forestry Corp have been made aware - we'll keep you posted.
Oct 2017
SCUM Riders conquer the final Kowalski Classic
A contingent of regular SCUM riders (members and non-members) took on the Kowalski Classic in Canberra on Sunday 15 October 2017 with some impressive results. Non more impressive than the ever humble Kath Hopkins who took out first place in the 53 strong Female Open category of Quarter Kowalski over the weekend ... HUGE congratulations to Kath.
Andrew Flahive and Nick Smee (in the Grand Masters Half Kowalski) and Darcy Hopkins (Junior 12-18 Quarter Kowalski), all made it into the Top 10 of their respective categories - well done to not only these champs but to everyone who completed the tough course.
Sep 2017
Fire Ban
Forestry Corporation have advised that a solid fuel fire ban is in force right now and until further notice. Only gas fires / BBQ's are permitted.

---
Aug 2017
Spotted our new event trailer yet ... it's hard to miss.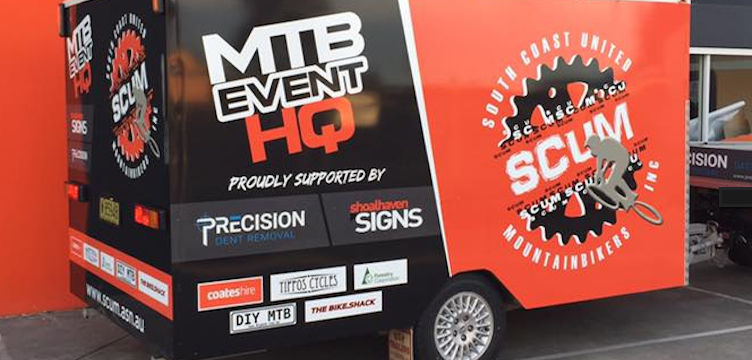 July 2017
Gimlet (at Coondoo) gets a make over ... onya Trail Crew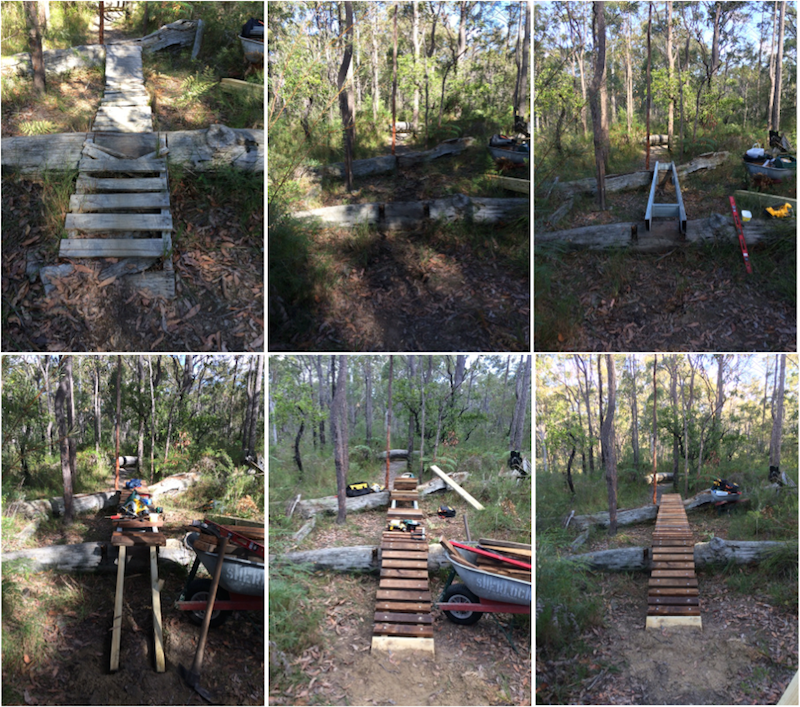 That Coondoo Berm
We've built a berm at Coondoo at the bottom of Rocky and Bullwinkle - get out there and ride it. Here's a few pics ...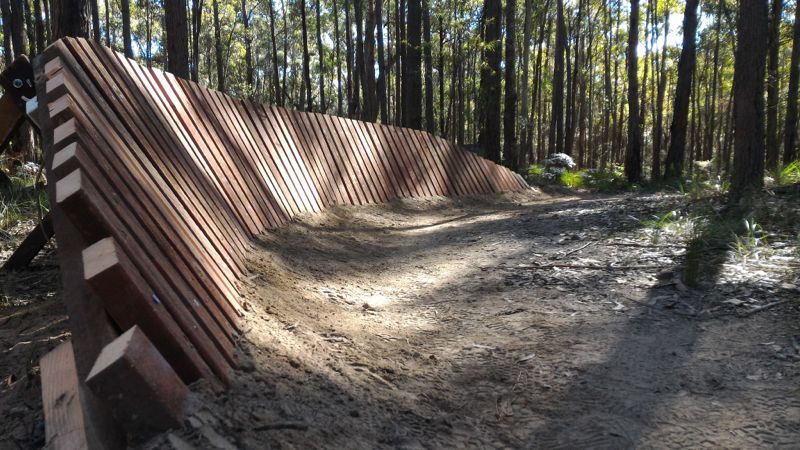 Where is this berm ...??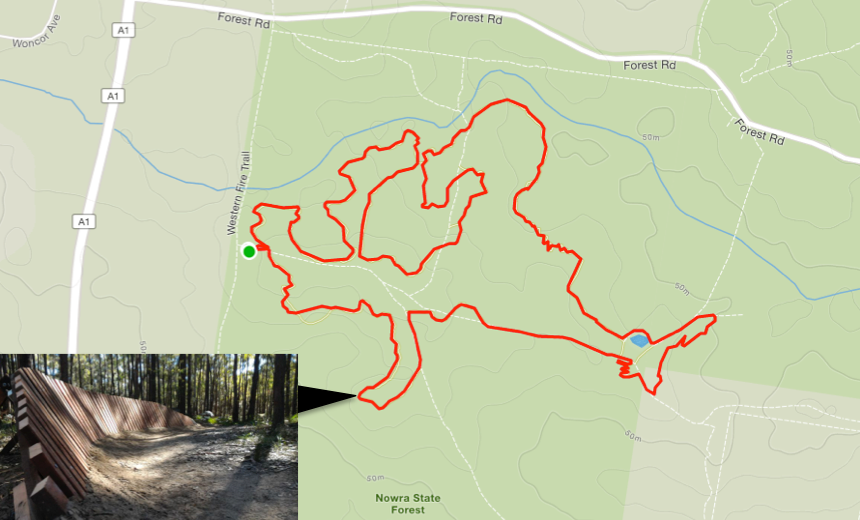 ---
April 2017

27/04/2017: Postponed - Hazard Reduction Burn
The proposed burn of Currambene State Forest has now been postponed to Autumn 2018 ... obviously there will be no impact at this time. Let's keep riding.
22/04/2017: HAZARD REDUCTION BURN
Forestry Corp are planning to do a Hazard Reduction Burn of the Currambene State Forest during late April / early May 2017 - the exact timing depends on the weather situation. Road signage and forestry closures will be in place. This is expected to impact the SCUM Superbowl Trail and potentially our Butterfly Trail. Access to these trails during this time will be compromised. FURTHER DETAILS WILL BE ADVISED ASAP
09/04/2017:
A top effort by the trail crew on the bridge just entering Cyprus Hill ... it was a case of out with the old and in with the new. All set for Round 1 of the XC series at Coondoo ...
OK the Simon and Garfunkel pun on the side bar of the website's home page is a bit old school; perhaps we need some younger web moderators ;)

---
August 2016
21/08/2016:
Some great work on Morrocco Mole @ Coondoo in preperation for the Coondoo 5hr Marathon - Fantastic Effort Trail Crew!! Can't want to ride this snaking platform ...
---