News & Weather
---
Watch the weather too as trails could be weather affected: Ride safe & have fun

---
Oct 2017
Coondoo Vandalism Update

The trail issues are now 99% sorted. The track is absolutely rideable with obvious 'B' lines around the remaining affected area. The Trail Crew (and any other keen volunteer's) will rectify things completely in the coming weeks - keep your eye's peeled for notifcations (Facebook) about when the next Dig-n-Ride day will be ...
Sep 2017
Coondoo Vandalism Update

Following the recent vandalism, the trail crew have repaired the bridge just before Cyprus Hill and marked out all other affected areas; these all have 'B' line alternates. Unfortunately it will take us a while to 'fix' everything. Please be aware and take care ...
NSW Police are aware, as are Visit NSW State Forests (Forestry Corporation) who will increase their Ranger checks in this part of the Forest.
Coondoo Vandalism
A note and photo from a fellow rider has some sad news...
"... someone has destroyed all the bridges that gap the creeks, the old wooden pallet that jumps the fallen log and the new north shore style bridge just before Ziggy zaggy. The bridges down before the creeks are particularly sketchy as they are around blind corners ... we've put a few logs up to try and warn riders."
The trail crew will be out to sort it when we can ... thanks to local rider Phil Laycock for advising us via Facebook
Fire Ban
Forestry Corporation have advised that a solid fuel fire ban is in force right now and until further notice. Only gas fires / BBQ's are permitted.

---
Aug 2017
Spotted our new event trailer yet ... it's hard to miss.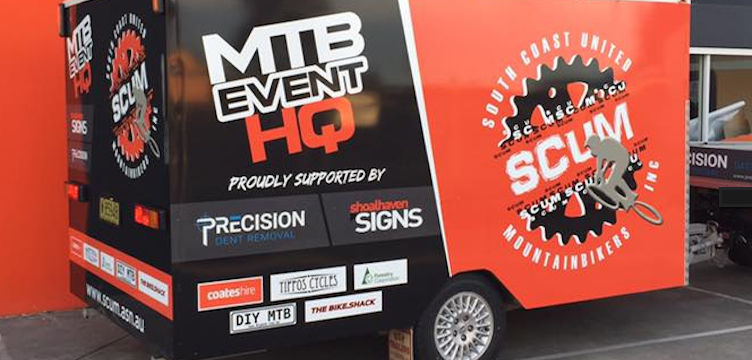 July 2017
Gimlet (at Coondoo) gets a make over ... onya Trail Crew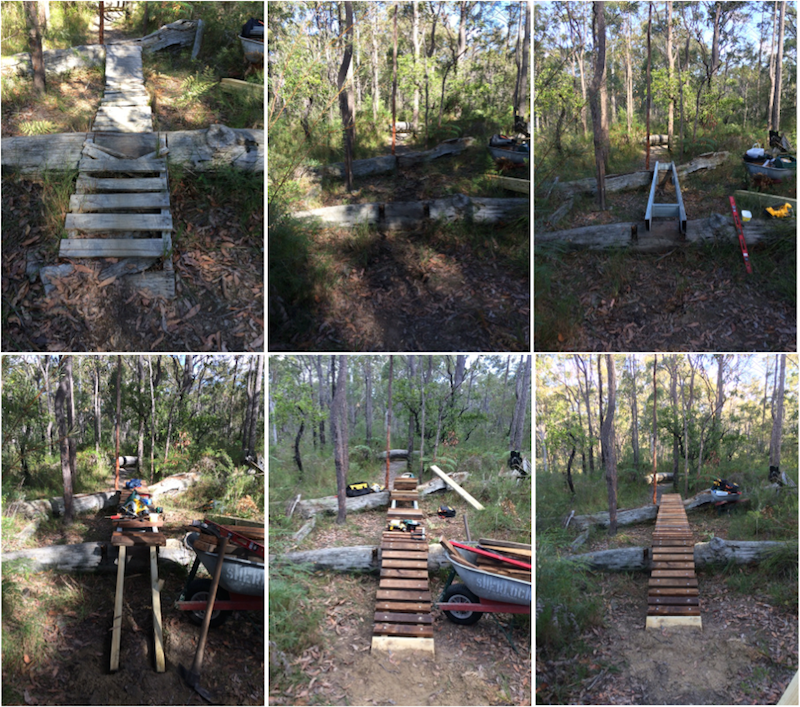 That Coondoo Berm
We've built a berm at Coondoo at the bottom of Rocky and Bullwinkle - get out there and ride it. Here's a few pics ...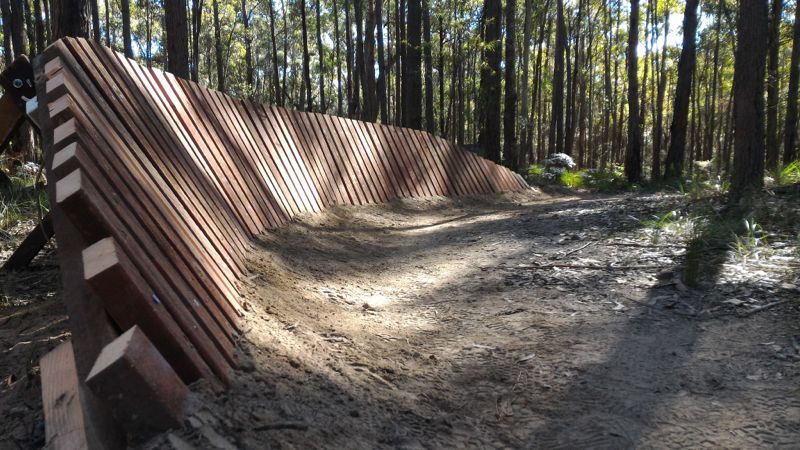 Where is this berm ...??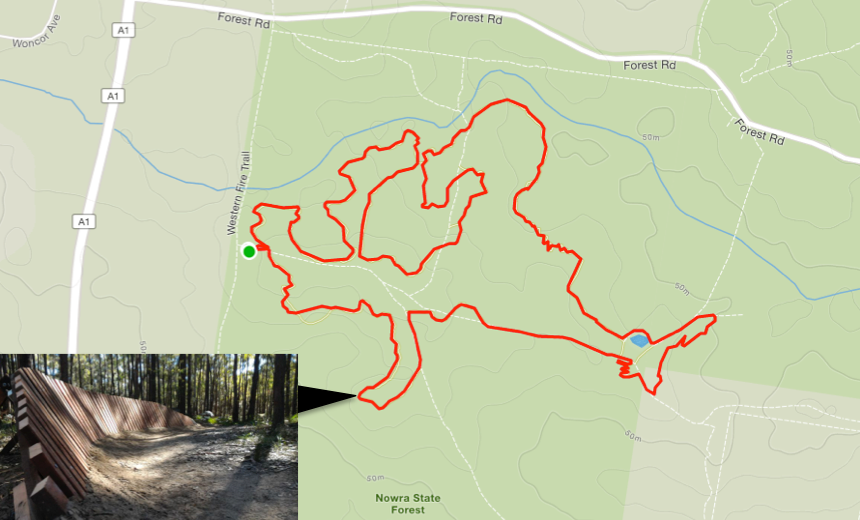 ---
April 2017

27/04/2017: Postponed - Hazard Reduction Burn
The proposed burn of Currambene State Forest has now been postponed to Autumn 2018 ... obviously there will be no impact at this time. Let's keep riding.
22/04/2017: HAZARD REDUCTION BURN
Forestry Corp are planning to do a Hazard Reduction Burn of the Currambene State Forest during late April / early May 2017 - the exact timing depends on the weather situation. Road signage and forestry closures will be in place. This is expected to impact the SCUM Superbowl Trail and potentially our Butterfly Trail. Access to these trails during this time will be compromised. FURTHER DETAILS WILL BE ADVISED ASAP
09/04/2017:
A top effort by the trail crew on the bridge just entering Cyprus Hill ... it was a case of out with the old and in with the new. All set for Round 1 of the XC series at Coondoo ...
OK the Simon and Garfunkel pun on the side bar of the website's home page is a bit old school; perhaps we need some younger web moderators ;)

---
August 2016
21/08/2016:
Some great work on Morrocco Mole @ Coondoo in preperation for the Coondoo 5hr Marathon - Fantastic Effort Trail Crew!! Can't want to ride this snaking platform ...
---