Novice / Junior riders
I late 2016, SCUM introduced a Novice style event to cater for anyone new to Mountain Biking that wanted to get out there and have a go without feeling the need to 'race'. Participants have included mums, dads, brothers, sisters, young and old; anyone that was keen.
Novice events have been run ever since, with great success. Coinciding with each of the XC events, the novice event takes in some of the best bits of each trail, shortened a bit with a few of the bigger lumps and bumps excluded. The event runs in marathon style with the course closing after the 30 minute mark, riders can do as many laps as they want or can in the allocated time (the overall riding time can therefore vary - can be up to approx 45 minutes).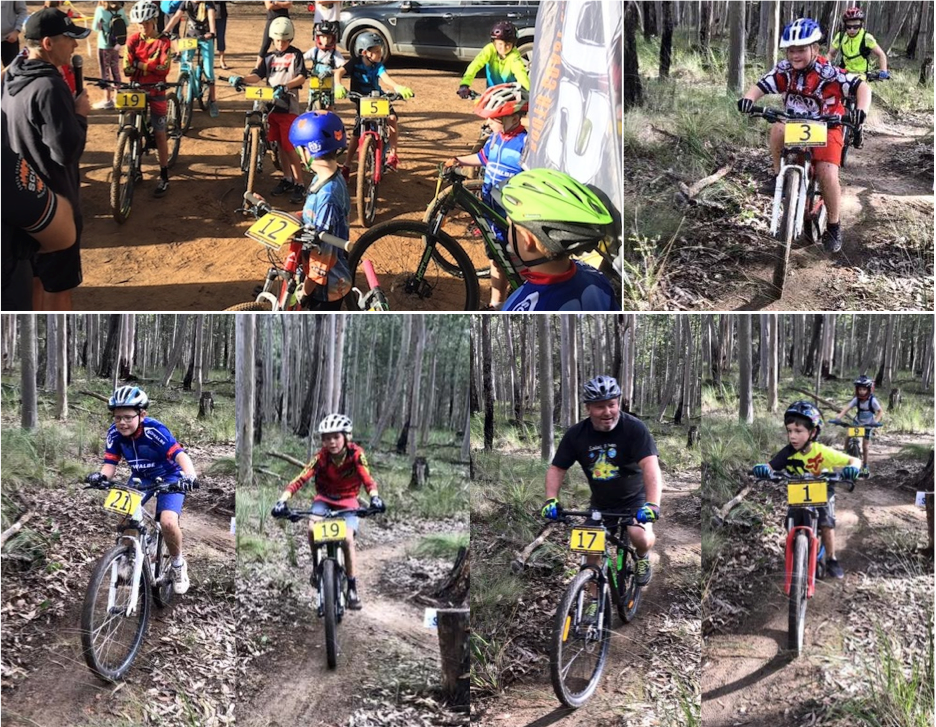 ---
Club Juniors

SCUM welcomes all junior riders (and their parents) to events and thank you for your fantiastic supporting of the Club.
SCUM would like to further develop junior initiatives over time, however we rely heavily on individuals volunteering their own time to make things happen. So, if you are interested in helping us grow a Junior Development Program please contact either the Club President or Secretary, remember, "many hands make light work".
Kudos to Mason Mawer & Scott Woods for coordinating the Novice events, plus all of the xtra that regularly lend a hand; we can always use more help though.