Where to Ride
SCUM manage several MTB trails just South of Nowra within the Shoalhaven. All trails are managed under agreement with Forestry Corporation NSW.

Get the Trailforks app to see where you are in real time and find SCUM trails and others ... it's available for free from the Apple App Store or the Google Play Store.

COONDOO ACCESS UPDATE
The entry from Forest Road has been cleaned up as part of some general Forestry NSW maintenance. It's accessible to all vehicles.
Don't want the app? Here's some old school instructions with pictures. The three main trails are easily accessed from Forest Road, which is just off the Princes Highway, about 8.5km South of the Nowra CBD (on the way to Callala Bay); OR if traveling North toward Nowra, Forest Road is on the right.
Map is not true to scale; approximate locations only (composite map images courtesy of Google Maps & Strava.com).


The three main trails are Coondoo, Superbowl and Butterfly - for trail descriptions & directions click here or download the Trailforks app from the above links ...

There are also numerous other trails (singletrack, firetrails and powerline easements) around the area, many linking together to provide some great rides. A popular social ride location is Cabbage Tree Lane. This trail is well signposted and is quite flat and easy to get around. It is a great place for beginners with loop options of 2.5km, 6km and 9.5km. It's also very close to town and easily accessible. Bring the kids and the grand parents and have some fun ... here's a google map link to help you get to "Cabbage".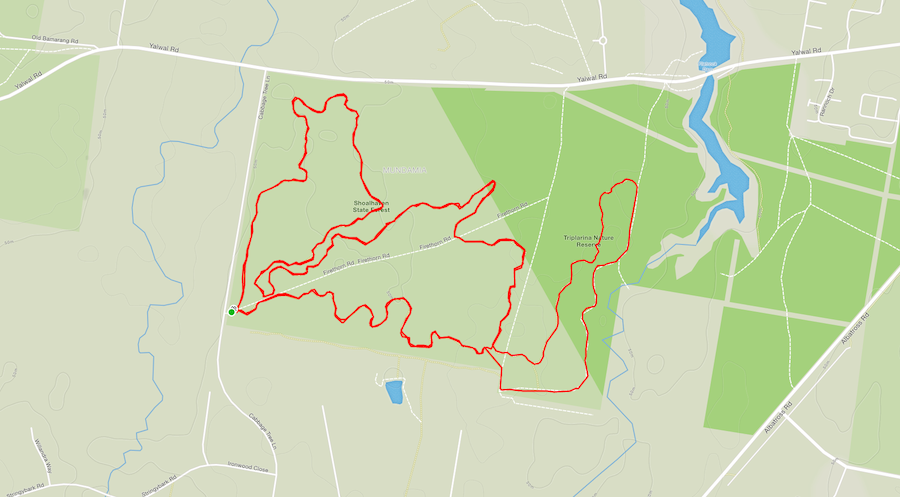 If you're looking for a quick spin or a full day in the bush, "Come and ride with SCUM".