Social Rides
Join us Friday 7th February for a casual social ride suitable for all the family. This FREE ride will be a guided, all ages ride. No timing, no racing, just riding for fun. Find some new trails local to Nowra.
Where: Nowra Rugby Park Flinders Road (Look for the SCUM Flags)
What time: 5:30pm for a 6:00pm ride
How long: This is a guided ride over varying distances - shorter rides suitable for beginners and longer for the more experienced. Stop whenever you like but we'll finish by approx. 7:30pm
How much: Nothing, Zip, Not even a brass razzoo - although a few gold coins as donation to our trail fund will be greatly appreciated.
What do I need?: A functional bike, helmet and a MTBA Membership* (you can take advantage of the Free 8 week trial - or join at any level - more details here - Please bring details along on the night). NB: Please BYO water and snacks and also note that there will be no toilet facilities available.
*A MTBA membership (of any sort) is a requirement for all of our Social Rides. Not a member, simply head to the MTBA Website and take advantage of their FREE 8 week trial. Full details available on the MTBA Website.
All SCUM events are weather permitting ... watch our social media pages (Facebook and/or Insta) for last minute changes or updates.
---
The Social Scene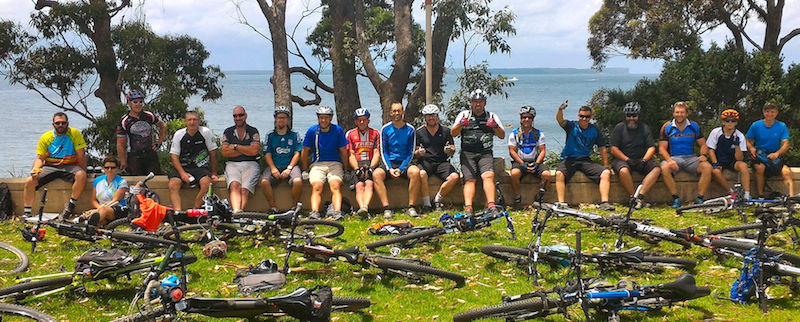 Social Rides are a great way to introduce yourself & others to Mountainbiking (pic - some of the Husky Christmas riders).

SCUM has a number of dedicated Social Rides that are open to riders of all abilities. Riders must however hold an MTBA licence (i.e. be members). New riders can take advantage of the MTBA Free 8 week trial membership offer, or join with a recreational membership licence. Our Membership Page has all the details.
On a Social Ride you'll find some new tracks and/or become better accustomed to the SCUM trails. One thing for sure is that you'll have loads of fun and you'll have met some other MTB riders that are keen to ride again. Check out our calendar for full details.

One trail that frequents our Social Calendar is Cabbage Tree Lane. Where's Cabbage Tree Lane? This is the easiest trail to get to, click here for a google map link to the trail head. Cabbage Tree Lane is a great all abilities trail, it's quite flat and has multiple trail length options (i.e. 2.5km, 6km, 9.5km) ... if you want to be challenged more you can simply go faster.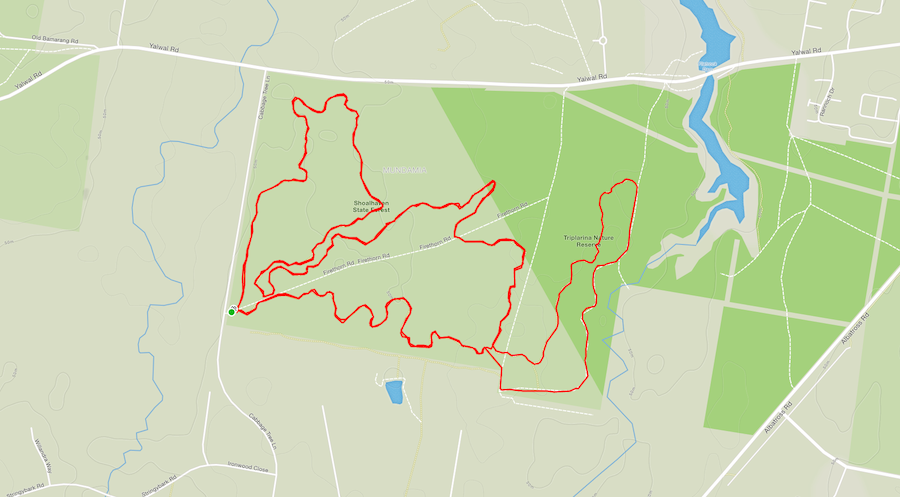 ---