About ... Membership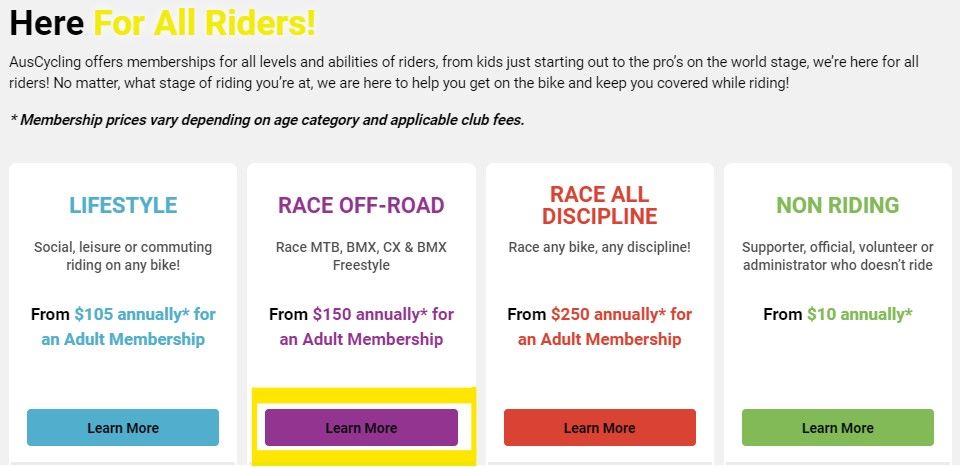 AusCycling is the National Organisation overseeing membership to our club. Whilst there are a number of membership options available, to particiapte in ALL SCUM activities we recommend you choose a Race Option, for more details of each, please see the AusCycling website. There's also family discount options ...

NOTE: To use the NSW Government's Active Kids Program Voucher for SCUM and AusCycling Membership please review the detailed instructions on the AusCycling website ... if you get super stuck you can contact us and we'll help you.
Join SCUM
The Club Fee component of the membership cost is still only $10.00 (as at Nov 2020); the AusCycling cost varies depending on the options you choose. Joining SCUM is easy, simply use the online system provided by AusCycling. Make sure to choose SCUM as your club.
As a bonus, AusCycling offer a free 4 week trial (conditions apply); all membership detail, including the 4 week trial, is new from 1 November 2020. Full details are on the AusCycling website.
If all this sounds a bit confusing, simply come along to one of our events and we'll see if we can assist you to join on the day; bring your smart phone if you want to take advantage of the FREE 4 Week Trial.