News & Weather
---
Watch the weather too as trails could be weather affected: Ride safe & have fun

---
August 2018
James Williamson Junior Development Camp opportunity. SCUM is seeking keen juniors to attend, and you could go for FREE ... head to our Novice / Junior page for more details.

---
June 2018 -
we've had some weather

...

Some trails will be more effected than others. Please take care and be responsible on the trails - i.e. if it looks too wet it probably is. Do the trails and your bike a favour, keep off them until things dry out a bit ...
---
April 2018
Bee Aware, there are some bee hives out at Superbowl ... Forestry Corp have been made aware - and the bees have now been removed.
---
Aug 2017
Spotted our new event trailer yet ... it's hard to miss.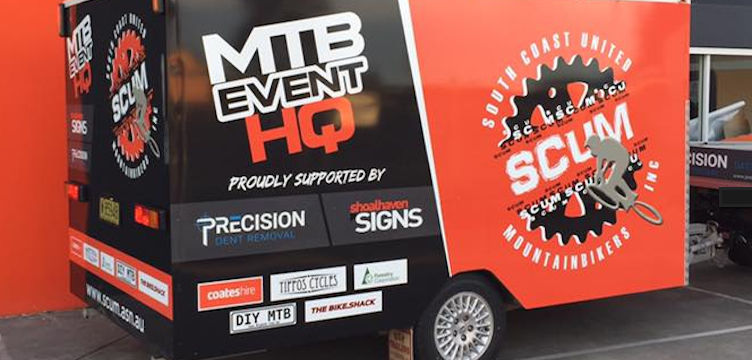 July 2017
Gimlet (at Coondoo) gets a make over ... onya Trail Crew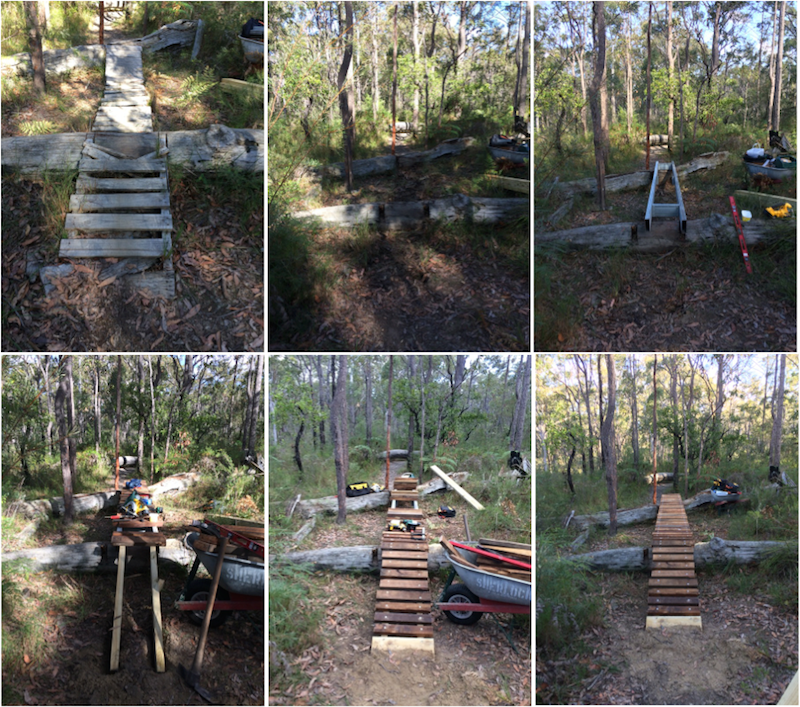 That Coondoo Berm
We've built a berm at Coondoo at the bottom of Rocky and Bullwinkle - get out there and ride it. Here's a few pics ...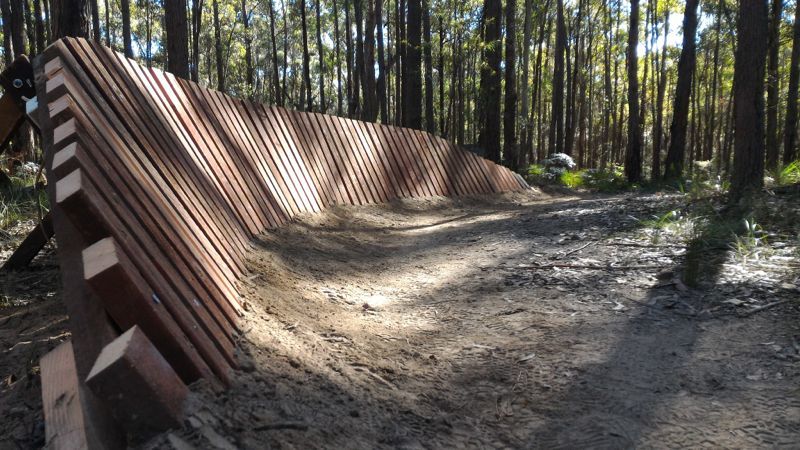 Where is this berm ...??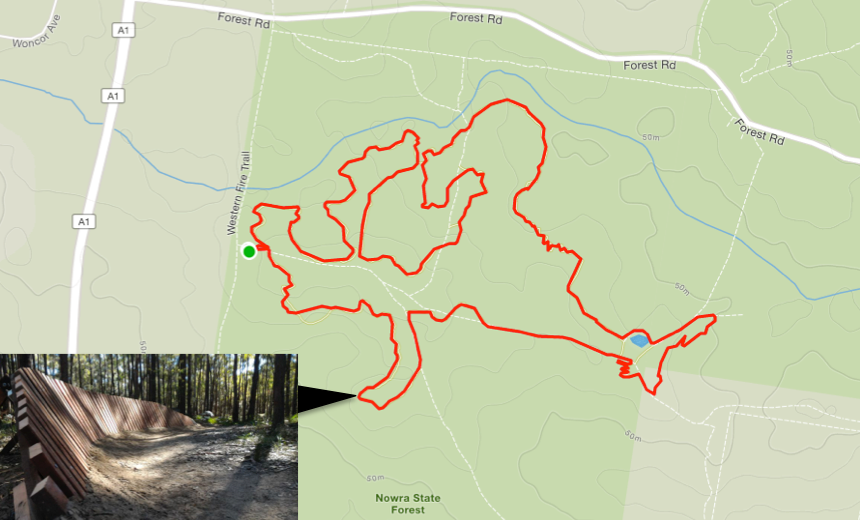 ---
April 2017

A top effort by the trail crew on the bridge just entering Cyprus Hill ... it was a case of out with the old and in with the new. All set for Round 1 of the XC series at Coondoo ...
OK the Simon and Garfunkel pun on the side bar of the website's home page is a bit old school; perhaps we need some younger web moderators ;)

---
August 2016
21/08/2016:
Some great work on Morrocco Mole @ Coondoo in preperation for the Coondoo 5hr Marathon - Fantastic Effort Trail Crew!! Can't want to ride this snaking platform ...
---