News & Weather
---
Watch the weather too as trails could be weather affected: Ride safe & have fun

---
November 2019
The car park area of Coondoo is having some dead trees felled and removed on the afternoon of Wednesday 13 November. As such the trail will be closed for the duration (approximately 4:00pm to 7:00pm).
The team from A & D Tree Services will be performing the 'felling' activities and we are seeking assistance from members and other interested parties to do some clean up and removal of the felled trees ... we plan on using some of the timber for trail features plus a few other ideas.
If you have some time from approximately 4:30pm, we'd love to see you and your chain saw, gloves etc. Please be mindful that access will be limited whilst the felling is in progress.
---
August 2018
James Williamson Junior Development Camp opportunity. SCUM is seeking keen juniors to attend, and you could go for FREE ... head to our Novice / Junior page for more details.

---
June 2018 -
we've had some weather

...

Some trails will be more effected than others. Please take care and be responsible on the trails - i.e. if it looks too wet it probably is. Do the trails and your bike a favour, keep off them until things dry out a bit ...
---
April 2018
Bee Aware, there are some bee hives out at Superbowl ... Forestry Corp have been made aware - and the bees have now been removed.
---
Aug 2017
Spotted our new event trailer yet ... it's hard to miss.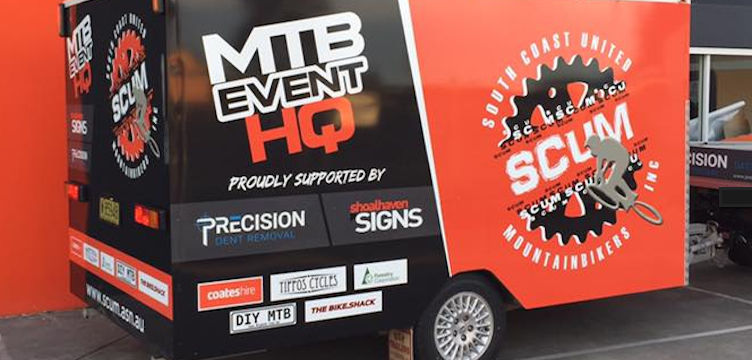 July 2017
Gimlet (at Coondoo) gets a make over ... onya Trail Crew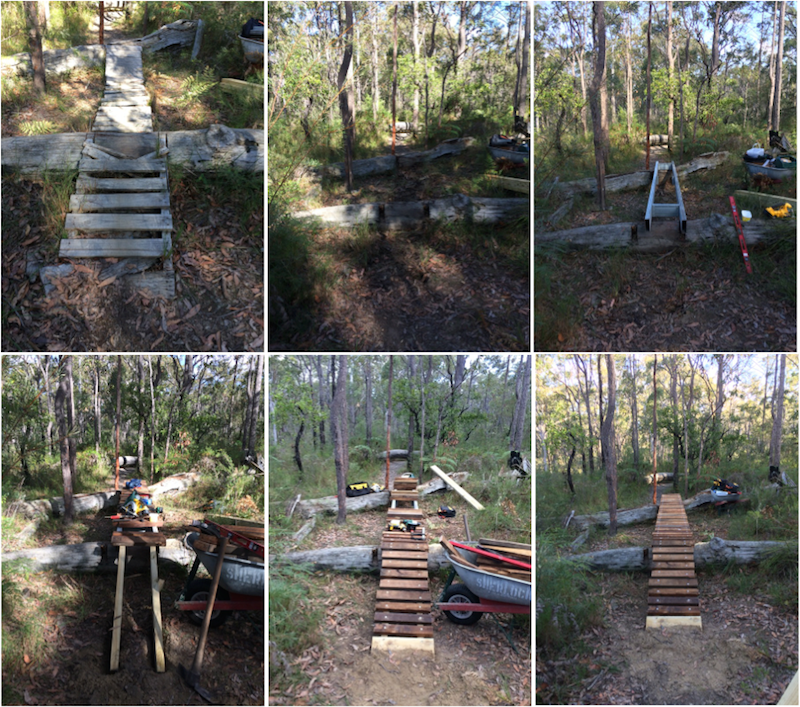 That Coondoo Berm
We've built a berm at Coondoo at the bottom of Rocky and Bullwinkle - get out there and ride it. Here's a few pics ...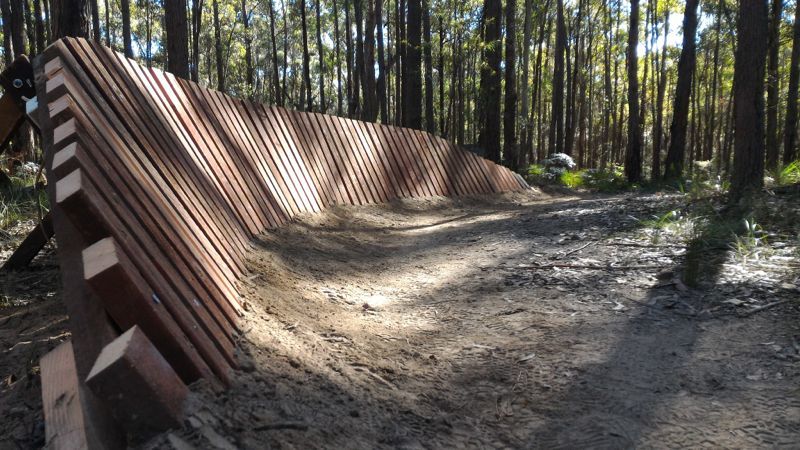 Where is this berm ...??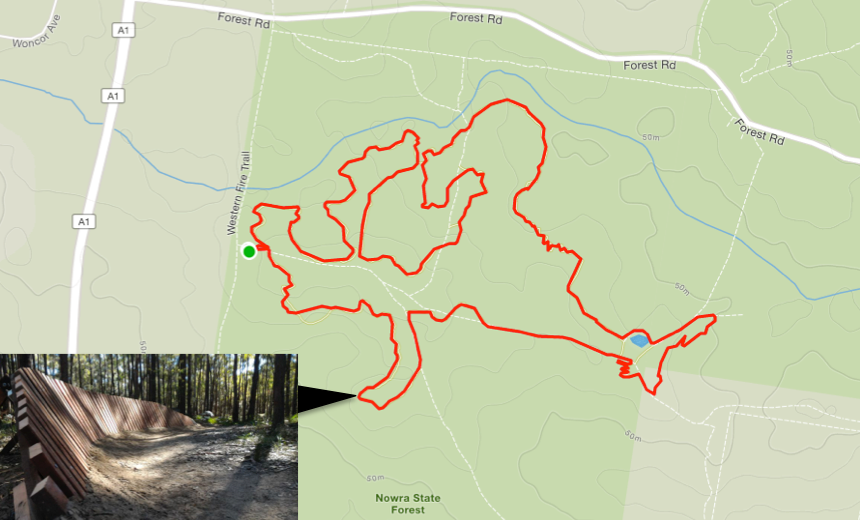 ---
April 2017

A top effort by the trail crew on the bridge just entering Cyprus Hill ... it was a case of out with the old and in with the new. All set for Round 1 of the XC series at Coondoo ...
OK the Simon and Garfunkel pun on the side bar of the website's home page is a bit old school; perhaps we need some younger web moderators ;)

---
August 2016
21/08/2016:
Some great work on Morrocco Mole @ Coondoo in preperation for the Coondoo 5hr Marathon - Fantastic Effort Trail Crew!! Can't want to ride this snaking platform ...
---