Ultimate Cycles 2022 AusCycling NSW XCO State Championships
This spectacular event is coming to Coondoo, 15 and 16 October 2022
Two days of racing on some of the Shoalhaven's best singletrack. After being burnt out during the 2019/2020 bushfires, Coondoo is back. Nestled in the State Forest just 15 minutes South of Nowra in Comberton, Coondoo's fast a flowing singletrack has something for everyone. With dual track areas for overtaking opportunities, bridges, raised platforms and multiple berms, this fun and flowing singletrack trail will make you smile and eager to go around again.
As a bonus, Coondoo has a dedicated parking area plus a pump track to make it for a great location for the whole family.

Coondoo is classified as an intermediate cross-country trail. Whilst it doesn't have a lot of changes in altitude it makes up for this with plenty of sections requiring the rider to be pedal fit and ready for the challenge of fast, flowy sections and technical features (with A and B lines). Coondoo is much loved and recognised as one of the South Coast's best and most accessible cross country trails.
Event Format
The two days will consist of both Short Course (XCC) and Long Course Format (XCO) racing with riders being given the opportunity to race in both formats or choose only one all with the one entry fee. The Short Course XCC event will be over an approximate 1km loop drawn from the XCO course. The XCO course will be approximately 6km loop. Both events will have various different category heats to cover all ages and experience levels.
Whilst riders can choose to enter both formats or just one, the XCC short course event on the first day will be optional and will be used for the XCO start-line seeding the following day.
This multi category style event will mean there will be plenty of opportunity to watch the action and cheer on riders during their respective heats.
The Event Centre / Location

The main event centre will be located at the Coondoo car parking area, with registration, information, coffee & food trucks, water station and toilets. Overnight camping will also available on private property adjacent to the event centre (for a small fee)
Getting to Coondoo couldn't be easier. Turn onto Forest Road from the Princes Highway (A1); continue 200m along Forest Rd. then turn Right into Western Road. Continue approx. 1km along Western Road until a major junction with Coondoo Road (un-signposted). The trail head and event centre will on Coondoo Road on the Left
Coondoo Google Map link: https://goo.gl/maps/GdvYenECFZqm2rH69
Parking
Limited parking will be available at the Coondoo Trail Head car park. 'Overflow' parking will be available in 'Coondoo Farm' adjacent to the event centre. Coondoo Farm is private property and all vehicles must be parked neatly in the designated area. Campers are to park in Coondoo Farm (see below).
Event Schedule
The event Schedule is still to be finalised, but expect Short Course XCC racing on Saturday 15 October and then seeded (and unseeded) Long Course XCO racing on Sunday 16 October. Aged based categories including Elite and Expert will be on offer (see the full listing below).
A full event schedule with tentative groupings will be publicised closer to the event. Final groupings will be confirmed ASAP prior to race day.
Category lists and proposed groupings
A full list of race categories is set out below. A total of 35 different categories will be available. Both Female and Male categories in each of the category listings will be available upon registration, the exception being the Junior Under 13 category which will be a mixed gender category.
Categories will be grouped for race starts. Groupings will be determined at the time of the event and will depend on a number of factors, including the number of entries within each category. Groupings may differ for XCC and XCO events over the two days.
| Category | Age limitation* |
| --- | --- |
| U13 Mixed gender | Under 13 years |
| U15 | 13-14 years |
| U17 | 15-16 years |
| U19 | 17-18 years |
| U23 | 19-22 years |
| Elite | 19> (open) |
| Expert | 19-29 years |
| Masters 1 | 30-34 years |
| Masters 2 | 35-39 years |
| Masters 3 | 40-44 years |
| Masters 4 | 45-49 years |
| Masters 5 | 50-54 years |
| Masters 6 | 55-59 years |
| Masters 7 | 60-64 years |
| Masters 8 | 65-69 years |
| Masters 9 | 70-74 years |
| Masters 10+ | 75+ years |
| eBike | 19+ years (open) |
*Age Limitation: Your age is calculated as being the age you will be on the 31 Dec of the current calendar year. For example, if you are turning 15 before 31 Dec, but are currently 14 years old you will race in the Under 17 Category. You cannot race in the Under 15 category, as you will be 15 on the 31 Dec.
There will likely be some fun 'all ages' activities to cater for that upcoming MTB superstar or those not quite ready to race.
Event Entry & Registration
SCUM is registered with EntryBoss. To register, follow the link below and either Sign In or Sign Up to create an account.
Registration is open now:
https://entryboss.cc/races/11919
Seniors (19 and over): $65.00
Juniors (under 19): $36.00
Your one entry fee covers both days (NB: get the most of out of your entry by participating in both the XCC and XCO events over the two days).
During the entry process, riders will be asked to advise their intentions for racing, whilst this is not binding it will help give us an idea on numbers. All riders will be automatically entered into both the XCC and XCO events over both days in case anyone changes their mind.
Camping
Camping will be available on "Coondoo Farm" which is adjacent to the event centre; toilets will also be available. Access to the camping area will be available from 3.00pm Friday 14 October.
A $5.00 fee per camper (capped at $15.00 per family) will be charged for camping with this payment option included in the online registration process. Coondoo Farm is private property and all campers must adhere to the following rules:

- Camps must be set up in the designated area that will be clearly marked.
- No ground fires.
- No pets.
- Campsites are to be left rubbish free, clean and tidy.
- Coondoo Farm gate must remain shut at night.
Campers must adhere to any other further instruction provided by event marshals during the event.
The Fine Print (Licensing / Rules / Policies / Terms and Conditions)
Licensing: You must be able to provide proof of your current membership with you at the event, or an email or paperwork confirming your membership should it be requested.
As this event is a State Title / Championship event, only riders with full "Race Off-Road" or "Race All Discipline" memberships will be eligible to enter. Free 4 week trial memberships, holders of Single or Multi day Event Licences and Lifestyle membership holders are unable to participate unless they upgrade their membership. Full details on the membership options available are listed on the AusCycling website: https://www.auscycling.org.au/membership
We adhere to a "no license, no race" policy.
The Ultimate Cycles 2022 AusCycling XCO NSW State Championships is run under the strict guidelines of AusCycling. Full details can be found on the AusCycling website here: https://www.auscycling.org.au/page/about/policies-rules
Need More Information to Plan Your Visit
The Shoalhaven Council's Visitor Services staff are local experts in everything Shoalhaven, and are happy to help you plan your trip. You can drop in to see them at our Nowra or Ulladulla Visitors Centres, or give them a call or email on (02) 4421 0778 tourism@shoalhaven.nsw.gov.au
#Shoalhaven @visitshoalhaven
---
Meet our sponsors
Platinum partner - Ultimate Cycles
Platinum partner - Ultimate Cycles
Platinum partner - Ultimate Cycles

Gold Sponsors
Gold Sponsors
Gold Sponsors
Berry Mountain Cycles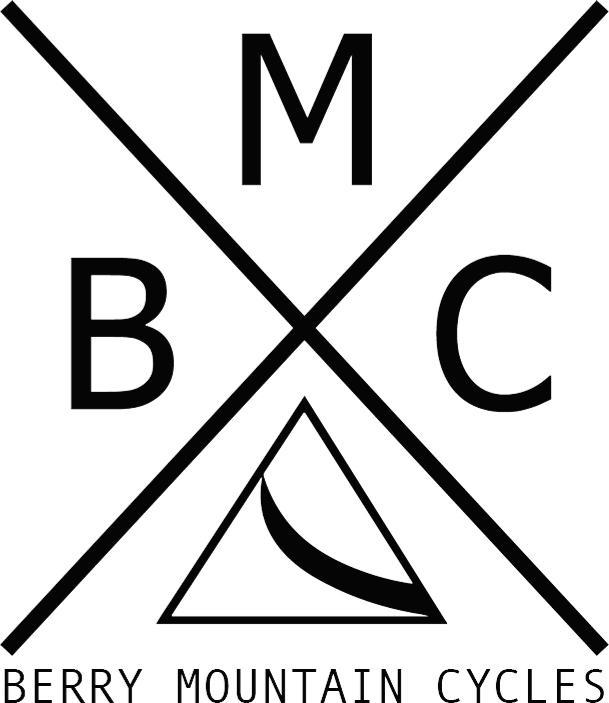 The Bike Shack Nowra

DIY MTB

G.J Gardner. Homes

Silver Sponsors
Silver Sponsors
Silver Sponsors
Chocolate Foot

BronzeSponsors
BronzeSponsors
BronzeSponsors

General Sponsors

Waste Management Sponsor
Veolia recycling and waste services